Accounting reports
Account ledger
Clicking on 'General Ledger' it will open screen as shown below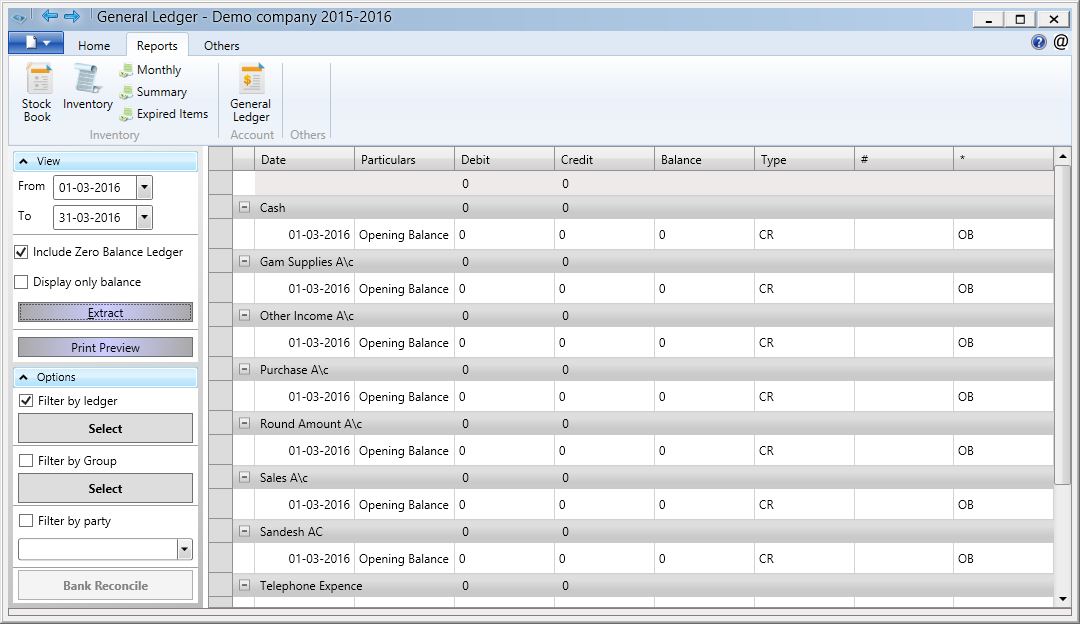 1. Select the Date and click on 'Extract' button display the report details on screen.
2. In option section several options you can found out based on selection report will get generated. You can select the individual party report by selecting Filter By Party or you can select the all customer/vendor details by clicking on Filter By Group/Filter by Ledger button.
Note: General Ledger is nothing but a account book.