Getting supports
How to get support?
Off-line access
The off-line help file is part of the HelpNDoc installation. To launch it, either press the F1 key or click the help button at the top right of InventoryPlus's main windows.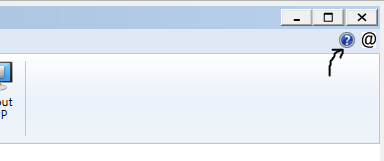 Contacting the InventoryPlus Team.
Contact development team is easy as below, Click on below @ icon from the tool bar icon will open the contact support screen.

Select the subject with proper details and enter the message and click on "Send" button, InventoryPlus team will contact you soon based on priority.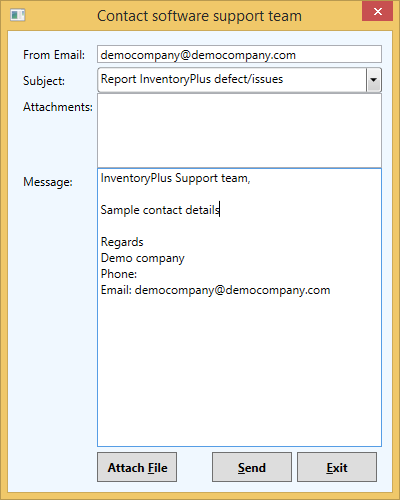 Note: this option available only to administrator (Ex. this button enabled only if you login as Admin user or user who as 'Administrator' access rights)
Secondary contact
You can always contact the development team by sending an email to the below contact.
Email id : [email protected]
website: http://www.inventoryplus.in
Note:
Priority Support

will be taken as high priority and address the query in 48 hours.

General support query will be address in 24-72 hours based on support request/queue.